Andrew Guest
Chairman
Direct Ph: 64 9 915 6818
Email: aguest@viranda.co.nz
Mark Bridgman
Managing Director
Direct Ph: 64 9 915 6813
Mobile Ph: 64 27 612 7119
Email: mark@viranda.co.nz
Oli Wills
Director
Mobile Ph: 021 276 8559
Email: oliver@viranda.co.nz
Brandon Morley
Viranda Partners - Executive Director
Mobile Ph: 021 106 3411
Email: brandon@viranda.co.nz
Richard Hall
Facilities Manager
Direct Ph: 09 915 6814
Mobile Ph: 021 730 247
Email: richard@viranda.co.nz
Peter Hemmingsen
Senior Asset Manager
Direct Ph: 09 915 6819
Mobile Ph: 021 027 12972
Email: peter@viranda.co.nz
Caroline McNaught
Asset Manager
Direct Ph: 09 915 6810
Mobile Ph: 021 029 62196
Email: caroline@viranda.co.nz
Chris Sheehy
Asset Manager
Direct Ph: 09 915 6816
Mobile Ph: 021 025 48364
Email: chris.sheehy@viranda.co.nz
Mickey Haines
Asset Manager
Direct Ph: 09 915 6819
Mobile Ph: 021 883 458
Email: mickey@viranda.co.nz
Rosie Hartwell
Asset Manager
Mobile Ph: 021 481 473
Email: rosie@viranda.co.nz
Meagan Fakalago
Property Coordinator
Mobile Ph: 022 077 0798
Email: meagan@viranda.co.nz
Glenn Martin
Finance Manager
Direct Ph: 09 915 6811
Email: glenn@viranda.co.nz
Yoshin Naidoo
Accounts Administrator
Direct Ph: 09 915 6896
Mobile Ph: 021 196 7446
Email: yoshin@viranda.co.nz
Jan Ciuchini
Executive Assistant
Direct Ph: 09 915 6898
Mobile Ph: 021 299 8717
Email: jan@viranda.co.nz
Katrine Cramer
Marketing and Communications Manager
Mobile Ph: 0211 422 810
Email: katrine@p3d.co.nz
Alex Kim
Design Services
Direct Ph: 09 915 6822
Email: alex@p3d.co.nz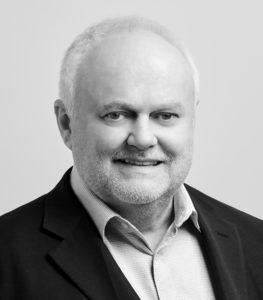 Direct Ph: 64 9 915 6818
Email: aguest@viranda.co.nz
---
Andrew co-founded Viranda in 1986. Recognising a market weakness for commercial property investment services for private individuals, Viranda's early client base consisted of airline, medical and business professionals. From day one he has stayed true to his business philosophy of presenting what he calls the 'jewel in the crown' for every client. The right jewel is a property that minimises risk and maximises return according to client's stated requirements and this on its own has been the guiding principle for Andrew's 32 years at the same company address. Putting the client's goal at the heart of the process has led to the retention of more than 75% of his clients, many of whom have become lifetime friends.
An unwavering commitment to achieving success for clients can also be demonstrated by Viranda's completion of a commercial property purchase every 18 days, resulting in more than 650 properties and assisting in the growth of 300 trusts and companies. These achievements have led to a far-reaching level of confidence with Andrew being a director and trustee of more than 200 entities both in New Zealand and internationally.
As Viranda evolved, Andrew explored new technology as a way to share potential properties with clients in a digital manner. A separate business unit was established – 'P3D' is a successful company and a particularly insightful business tool for offshore investors who can tour buildings in a virtual sense – street view to foyer, right through to the inside. Included amongst its premier clients are Eden Park, Auckland City LIVE, Sky City, ASB Head Office, Britomart, The Hilton and so on.
Andrew is a Barrister and Solicitor and an Arbitrator and Mediator (AMINZ). Believing that everyone should have access to legal services, he carries out approximately 12 pro bono (without charge) cases each year. Traveling frequently Andrew has worked out of Viranda House in Takapuna since 1986 and from time to time from home offices in Auckland, Wanaka, and London. An avid musician since starting at the age of six he continues to play in a band, plays guitar frequently, and enjoys a full spectrum of music from Mozart to the Stones.
Andrew is confident about the dedicated culture at Viranda. Placing the client's best interest at the centre of every project and having a talented, multi-disciplined team has led to strong results for Viranda and, most importantly, for its clients.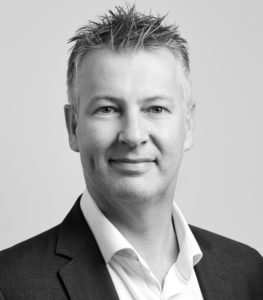 Mark Bridgman
Managing Director
Direct Ph: 64 9 915 6813
Mobile Ph: 64 27 612 7119
Email: mark@viranda.co.nz
---
Mark Bridgman joined Viranda in 2005. As Managing Director he plays a pivotal role in the company's vision and success.
With more than 25 years' experience in the property industry, Mark prioritises working closely with clients to identify unique acquisition opportunities.
Prior to Viranda, his knowledge in property management, institutional portfolio management and acquisitions took him offshore for five successful years, including a senior role with multi-disciplined surveying practice, Drivers Jonas in the United Kingdom.
With his first child on the way, Mark and wife, Jodelle, returned to New Zealand. Further career progression called, and he was drawn to Viranda's positive culture and growth mindset. He respects the company's client-focused vision and believes this is achieved through robust market research and analysis along with strong empathy for clients' goals.
Under Mark's leadership, Viranda and the team are recognised as market leaders for Asset Management. He encourages the team to foster trust and develop bespoke solutions for every client.
Outside of work, Mark enjoys spending time with Jodelle and their three energetic children. He is an avid hunter and also has a passion for water sports.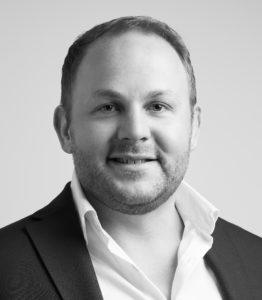 Mobile Ph: 021 276 8559
Email: oliver@viranda.co.nz
---
Oli Wills joined Viranda in 2011. Over the past decade his role has steadily evolved, with progression to the Board in November 2018, alongside Managing Director, Mark Bridgman and Chairman, Andrew Guest.
Throughout his 20-years' experience in commercial property, Oli has specialised in helping investors achieve their property goals. Alongside a focus on acquisition, his ambition at Viranda is to provide advice for clients on portfolio strategy and asset management initiatives to build wealth and thrive.
Oli is also responsible for the strategic direction of the multi-disciplined Asset Management team at Viranda.
Building strong relationships are important to Oli. He has acted for both private and public investors, and property developers, with clients respecting his integrity and warm approach.
Prior to joining Viranda, he worked in commercial property investment roles for King Sturge (now part of JLL) and Rapleys (both in the United Kingdom), with a focus on the commercial and industrial sector. He has also acted for retailers and banking institutions, which gives him an in-depth understanding of the property sector.
When not at the desk, he enjoys spending time with his wife, Gemma, and their vibrant twin girls. With little time left, he also has a passion for rugby, fishing and anything outdoors!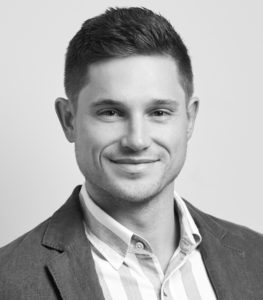 Brandon Morley
Viranda Partners - Executive Director
Mobile Ph: 021 106 3411
Email: brandon@viranda.co.nz
---
Brandon Morley has held senior positions at Viranda since 2016. Progressing from Group Projects Manager to Executive Director at Viranda Partners, he is now responsible for the leadership and growth of this specialist land development service.
With strong experience in land research, analysis, acquisition and full end-to-end project management, Brandon is acutely aware of what it takes to deliver innovative projects on behalf of his investment clients.
As a strong point of difference, Brandon is also the Associate Director at MDL Civil (a specialist civil contracting company, governed by Viranda Partners). His in-depth understanding for what it takes to succeed in the civil space is appreciated by his land development clients.
Overseeing developments in Queenstown, Mangawhai and Flat Bush, Auckland, Brandon's core roles include facilitating delivery and project governance to ensure all required outcomes and IRR are achieved. This requires excellent communication with all delivery partners.
Brandon's diverse career has given him a multi-disciplined skill set to engage with regional councils, local communities, external consultants and all stakeholders within the land development space.
His passion for the industry is matched by a keenness for ongoing learning. In 2018, he attained a Masters of Construction Management, graduating with First Class Honours. Outside of work, he enjoys travelling and fitness.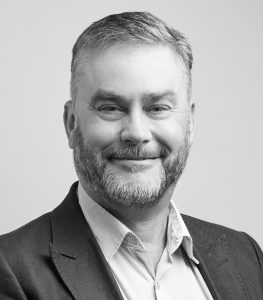 Richard Hall
Facilities Manager
Direct Ph: 09 915 6814
Mobile Ph: 021 730 247
Email: richard@viranda.co.nz
---
Richard's primary focus is to alleviate pressure from the Property Managers at Viranda, and he draws on 20 years of experience in facility management to achieve this goal. He strongly believes in a 'roll up your sleeves and get on with it' attitude. Clients appreciate that when he is on task, all issues will be resolved quickly, strategically and cost consciously too. Delivering peace of mind for tenants and clients is what Richard strives to bring to every working day, and he does so with a calm disposition. Drawing on a depth of industry knowledge means very few issues unnerve or surprise him!
Richard aims for a long-term, value-add service – one that enables Viranda's clients to forecast renewal plans well in advance, rather than reactively. This working style has proven successful in a fast-paced and ever-changing environment. Building asset wealth is at the heart of any project Richard proposes.
Balancing out a busy career is time spent with family and exploring tramping tracks throughout the country.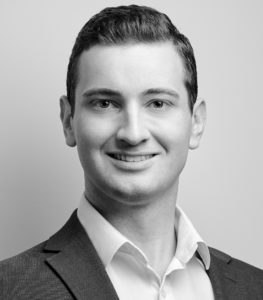 Peter Hemmingsen
Senior Asset Manager
Direct Ph: 09 915 6819
Mobile Ph: 021 027 12972
Email: peter@viranda.co.nz
---
Peter brings an extensive marketing background to Viranda. After completing a Bachelor of Commerce in 2012 he travelled to San Diego, Vancouver and Melbourne. During his travels, he gained invaluable work experience in real estate marketing and commercial tenant public relations.
From his career to date, Peter believes the deepest respect he can provide his clients is to be responsive and flexible to individual investment goals. Everyone has a different requirement and he appreciates the importance of robust research, tailored marketing plans and strong communication with all stakeholders.
Peter has an interest in business systems and brings a positive team-building spirit to Viranda. He values the supportive team environment and champions the company's marketing projects.
Outside of commercial property management, Peter enjoys gym fitness, golf, boxing, travelling and cooking.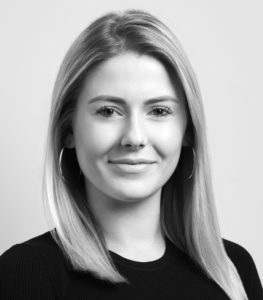 Caroline McNaught
Asset Manager
Direct Ph: 09 915 6810
Mobile Ph: 021 029 62196
Email: caroline@viranda.co.nz
---
Caroline McNaught is excited to bring a background in commercial property sales and marketing to her role at Viranda. Having spent two years working on the agency side of commercial property, she is looking forward to expanding her knowledge and acting directly for Viranda's clients. The team at Viranda worked with Caroline in her capacity as a Bayleys agent and respected her excellent people skills and organisation. Caroline qualified with a double major in marketing and management, two disciplines she will put to good use at Viranda in her role as an Asset Manager. In addition to this, she will bring extra skills and ideas to the marketing team.
Caroline feels the commercial property space is a good fit for her because it's all about building relationships and strong communication – two areas she enjoys.
When the work hat is removed, Caroline enjoys staying active with tennis, hiking and Pilates.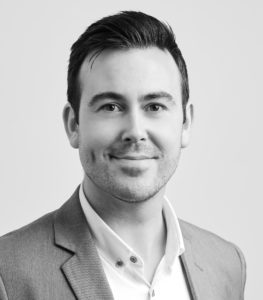 Chris Sheehy
Asset Manager
Direct Ph: 09 915 6816
Mobile Ph: 021 025 48364
Email: chris.sheehy@viranda.co.nz
---
Chris brings seven years of property experience with him, along with a proven sales and negotiating acumen. Having spent five years in residential real estate, achieving at a high level, Chris then turned to body corporate management. During the past two years, he has looked after the admin and operations of a large portfolio of units in Auckland. This varied background has put him in good stead to offer excellent service and knowledge to Viranda's clients.
Ireland-born, Chris has been surrounded by property from a young age. His mother owned a property investment business in Dublin, which proved to be a rewarding early education into the merits of building property wealth.
Chris left Dublin about 15 years ago and now enjoys the warm NZ hospitality and climate with his wife and new baby. He is looking forward to bringing his body corporate knowledge to his role, along with easy-going people skills – a great fit for both clients and team alike.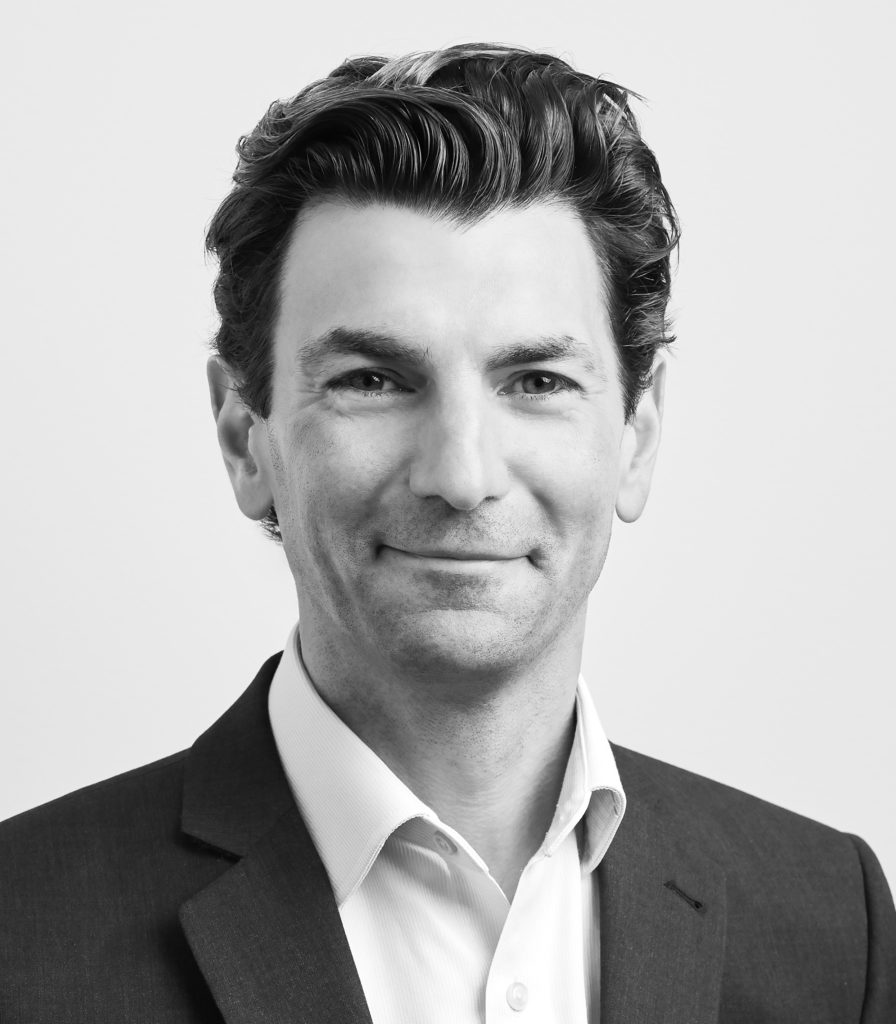 Mickey Haines
Asset Manager
Direct Ph: 09 915 6819
Mobile Ph: 021 883 458
Email: mickey@viranda.co.nz
---
Bringing 15 years' experience to his role as an Asset Manager, Mickey is a committed professional and looks forward to seeking new opportunities for Viranda's clients.
Prior to his career in New Zealand, Mickey was a Director in the UK for a successful real estate agency with a focus on industrial and office markets in West London. In 2016, he joined JLL Auckland in the industrial team. This gave Mickey an excellent introduction to the nuances of the Auckland property market, along with a sound knowledge of New Zealand's property legal system.
An excellent communicator, Mickey enjoys relating with people across all facets of the property landscape from surveyors, contractors, development mangers, property managers, tenants and clients. He is adept at providing strategic marketing advice, managing sales and lease transactions, and advising clients on market value, rent reviews and valuations.
When not at work, Mickey enjoys NZ's mild climate to surf and explore the outdoors.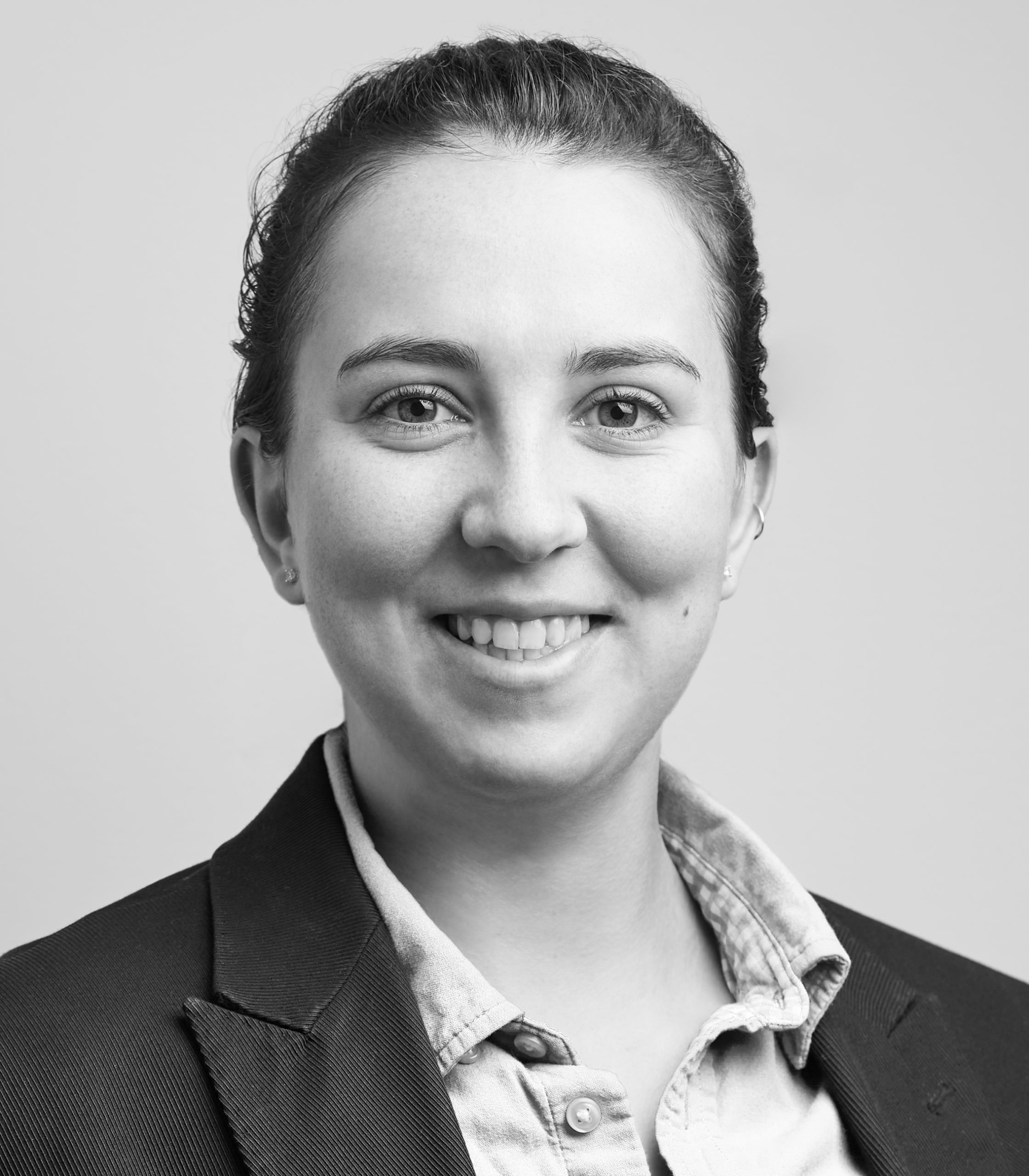 Rosie Hartwell
Asset Manager
Mobile Ph: 021 481 473
Email: rosie@viranda.co.nz
---
Rosie Hartwell brings energy and drive to her role as an Asset Manager at Viranda. She is well-versed in juggling a busy role with studying part time, and will soon complete a Bachelor of Business, majoring in property. This pressured work/life setting has shaped Rosie to be organised, open to knowledge and deadline driven.
Prior to Viranda, Rosie enjoyed the challenges of property managing approx. 28 sites for one of New Zealand's leading freight provider; PBT Transport. She grew in the role as Assistant Property Manager to a full time Property Manager. The role was tenant based, looking after properties on behalf of PBT, so Rosie is excited about fine tuning her skills in Viranda's client led environment.
Property is in the blood, her father is a property developer and a great mentor for Rosie. As one of four girls in the family, there is a healthy competitive spirit among them. She believes this has been positive for her character and career growth.
Rosie looks forward to bringing excellent communication and commitment to Viranda's clients.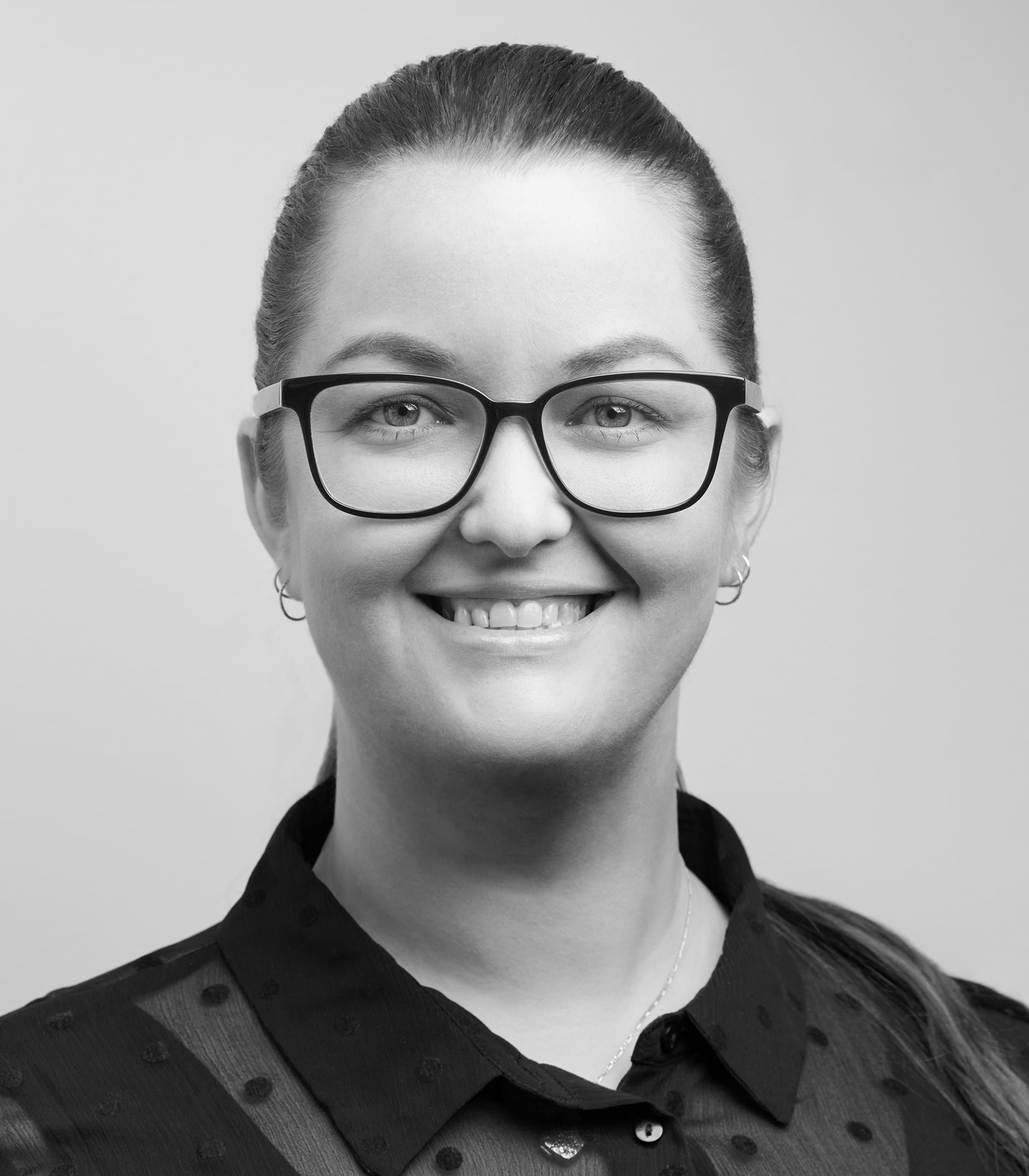 Meagan Fakalago
Property Coordinator
Mobile Ph: 022 077 0798
Email: meagan@viranda.co.nz
---
Having spent the last 15 years in fast-paced, contact centre team-leader roles, and other sales environments, Meagan will be a welcome addition for clients and a great support to the team.
Her career before Viranda included working for an iconic housing group company. This has given Meagan an excellent knowledge of real estate and working with all walks of life. She has been closely involved in a client's property journey, from contract signing, right through to handover into a new home. Seven years at Auckland Council also gives Meagan a range of skills and disciplines that she will tap into at Viranda.
As Property Coordinator, she is working closely across the finance, accounts, facilities and Asset Management team. Her positive attitude of "hand it over, I'll do it" is already well received!
When not at work, Meagan is planning her next camping trip to the Coromandel Peninsula with her husband and teenage son.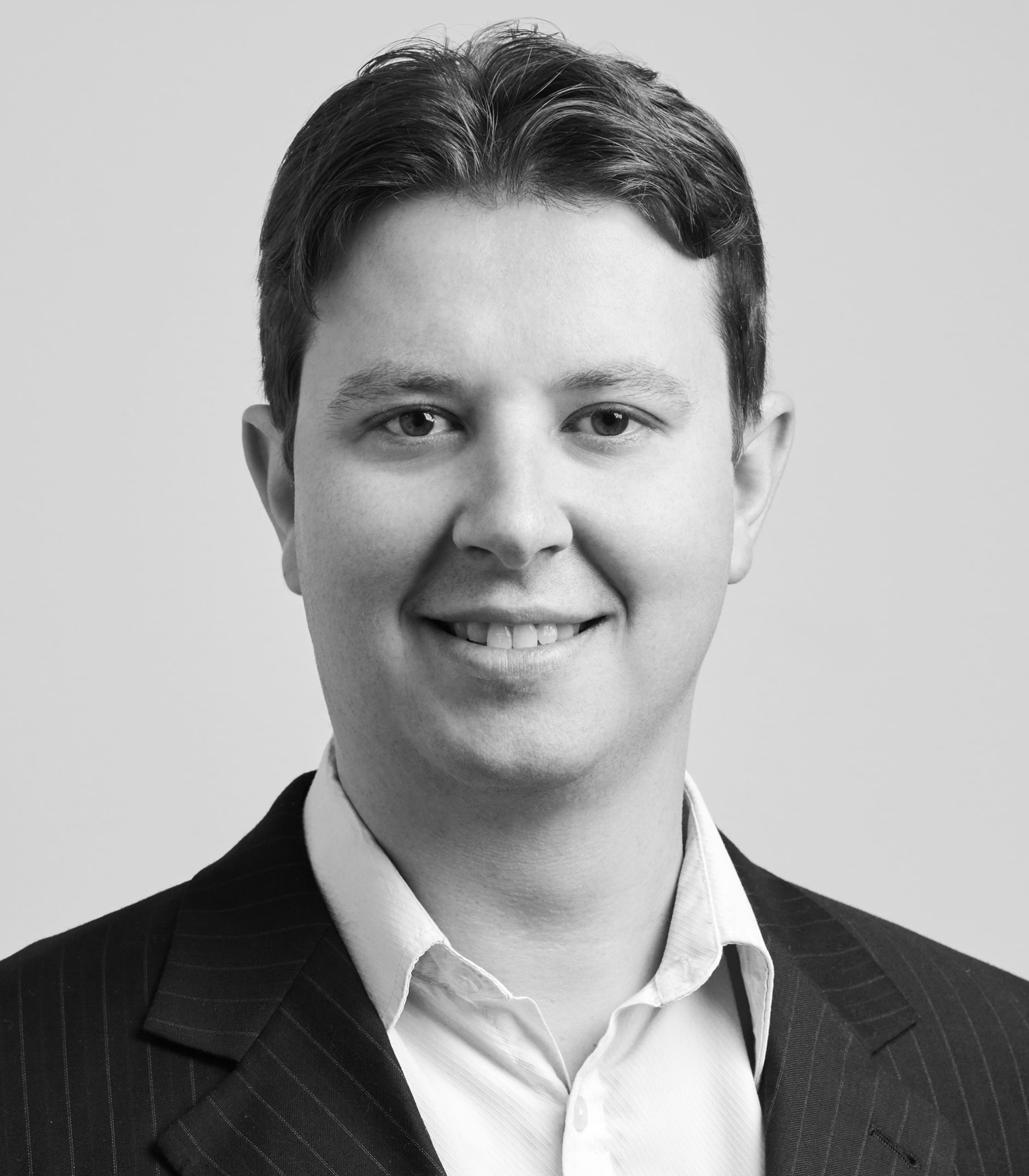 Glenn Martin
Finance Manager
Direct Ph: 09 915 6811
Email: glenn@viranda.co.nz
---
Glenn has been with Viranda since 2006. He plays a pivotal role in the financial and accounting strategies for both Viranda and its subsidiaries, including Property3D. In-depth reporting and analysis, and striving for business efficiencies, are the key strengths he brings to the business.
Taking a big-picture view of the financial health across the business is what drives Glenn, and the team appreciates his solution-driven, calm disposition. Having been with the company for many years, Glenn has a comprehensive understanding of the industry and is well-respected for his attention to detail and sound advice.
Family time is at the heart of life outside of work, as is dog agility competitions with the (sometimes obedient) miniature schnauzer.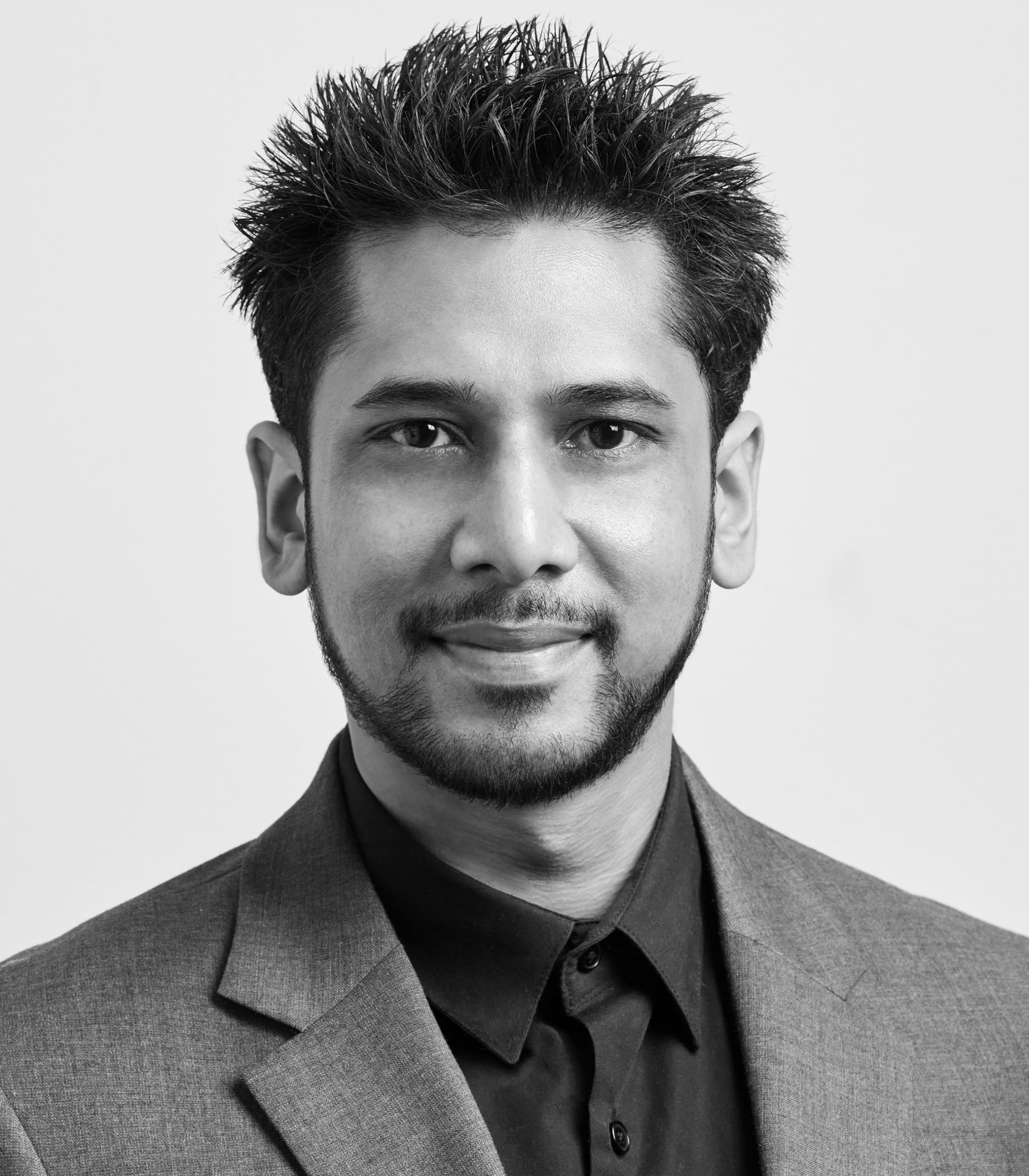 Yoshin Naidoo
Accounts Administrator
Direct Ph: 09 915 6896
Mobile Ph: 021 196 7446
Email: yoshin@viranda.co.nz
---
Yoshin Naidoo brings energy and optimism to his Accounts Administrator role at Viranda. Joining the team in late 2019, his background and skillset is diverse, with previous roles in travel and tourism, event management, insurance and marketing.
Yoshin discovered Viranda while trawling LinkedIn. With a curiosity about commercial property and a keenness to expand his financial literacy skills, he reached out to the accounts team. The timing was right and Yoshin seized the opportunity to join a knowledgeable, growing business. Today he likens himself to a young student in a new industry. He respects how Viranda provides a supportive environment to contribute and develop as an individual.
Providing assistance to the Asset Managers and dealing with accounts enquiries takes strong customer service and a 'roll up your sleeves' attitude, all challenges that Yoshin enjoys in his role.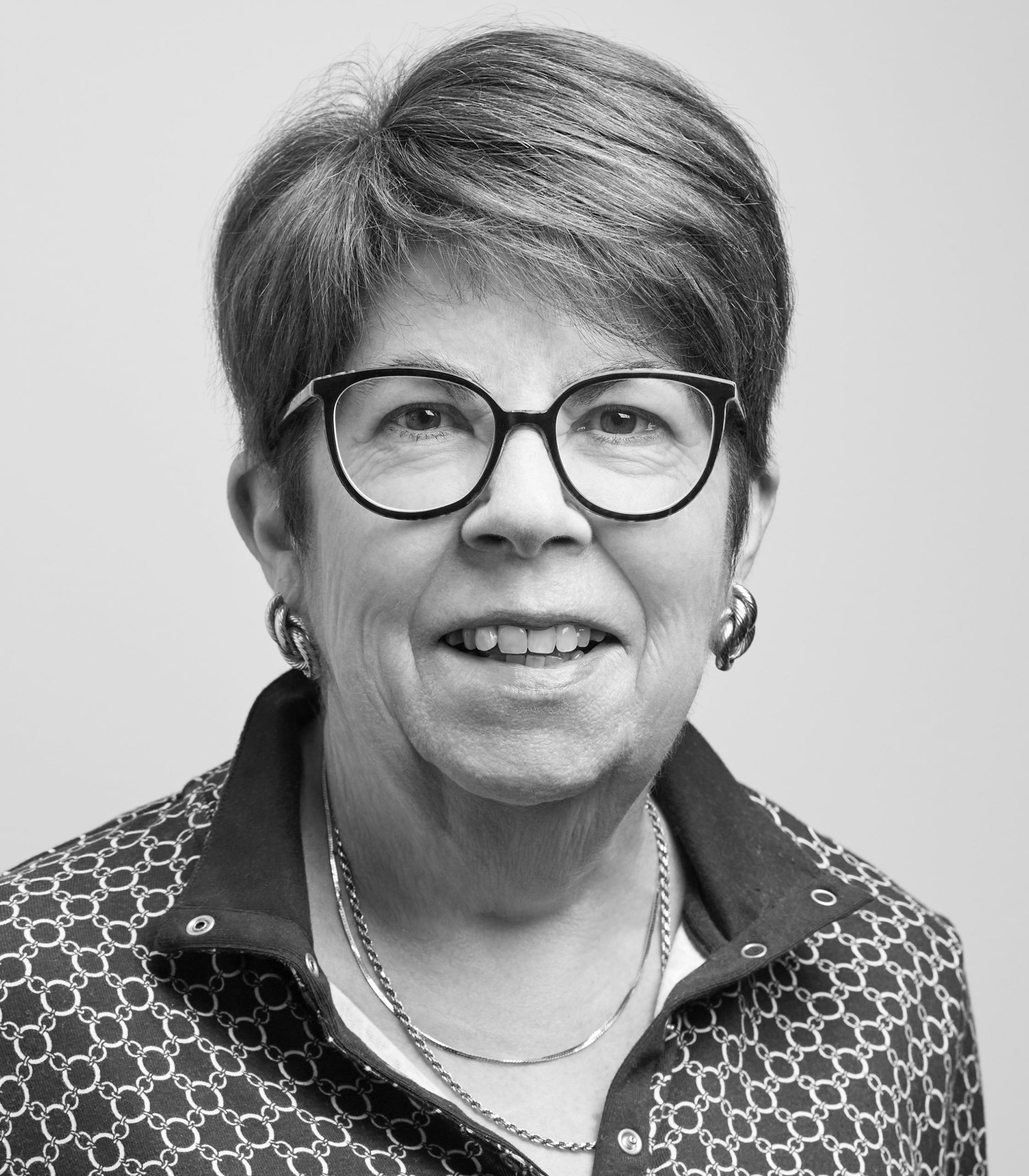 Jan Ciuchini
Executive Assistant
Direct Ph: 09 915 6898
Mobile Ph: 021 299 8717
Email: jan@viranda.co.nz
---
Jan is one of the longest-serving team members at Viranda. Supporting senior management, she has a busy and diverse role. Life at Viranda began in 2004 for three years, and again in 2010 when Jan re-joined the company. Holding tight to the vision and values of Viranda, she enjoys the challenges and ever-changing pace of commercial property. She has developed strong relationships with clients who value her multi-tasking skills and excellent communication.
Jan respects the client-first culture at Viranda, and she takes an active role internally to keep staff morale high. Part of this comes with organising team social events, along with helping staff wherever possible across their projects. She is the backbone of the business.
When a vacation calls, Jan relishes family time. With an Italian husband and adult children in Rome and London, they've become regular globe-trotters! In fact, prior to her career at Viranda, Jan spent 12 years with the United Nations in Rome (Food & Agriculture Organization). The team appreciate her varied skill set and knowledge.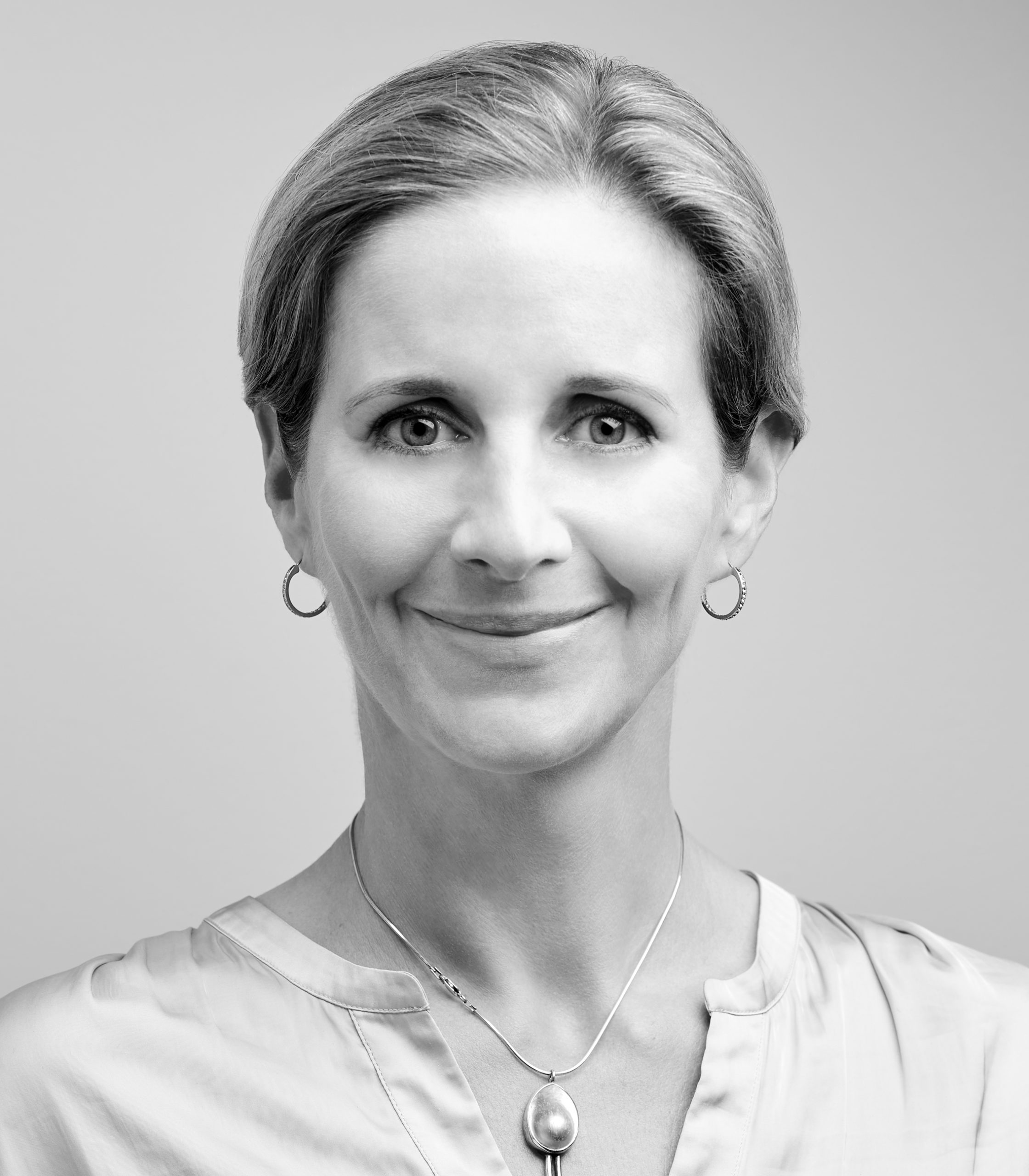 Katrine Cramer
Marketing and Communications Manager
Mobile Ph: 0211 422 810
Email: katrine@p3d.co.nz
---
Katrine joined the team at P3D (a subsidiary of Viranda) in early 2016. After the completion of a significant project, the role wasn't expected to continue. However, Viranda recognised her strengths at project management and increased her involvement across the business.
In her current position, Katrine is brand custodian across Viranda and its entities. Together with a boutique team, she is responsible for the marketing and communication deliverables to generate new business and grow the brand profile of Viranda Group in the marketplace. She enjoys seeing the positive outputs from marketing campaigns, along with successfully collaborating with Viranda's Board, Asset Managers, creatives agencies, and so on.
Before joining Viranda, Katrine was a Project & Client Relationship Manager for software organisation, Gentrack, where she honed her business analysis and change-management skills while working on the Meridian Energy brand. She then managed a family business in the arborist space, and with a keen interest in health & fitness - event-managed the Omaha Half Marathon in a voluntary capacity. 
Katrine is from the United Kingdom where she studied project management, and earlier, completed an Industrial Design degree in Edinburgh, Scotland. A short stop in NZ during a backpacking trip around the world, led her to settle here permanently in 2000. 
Outside of work, she is often found jogging the coastal trails in the Rodney District and enjoys spending time with her husband and two teenage children. A yearly travel adventure is also a long-held passion!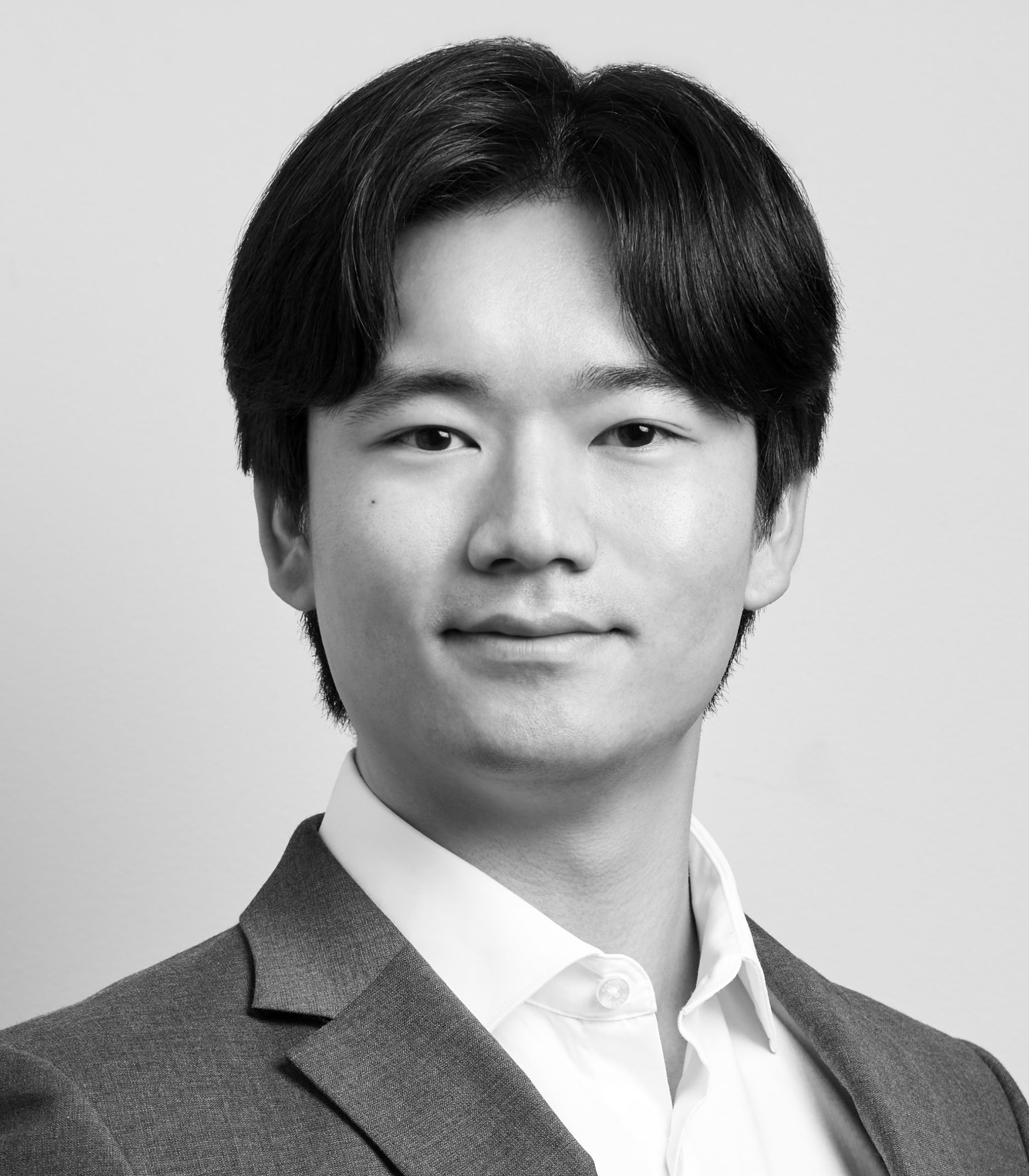 Direct Ph: 09 915 6822
Email: alex@p3d.co.nz
---
Alex Kim joined the team in 2015. His introduction to Viranda came from a lecturer at South Seas Film & Television School where he was furthering his photography skills. The lecturer mentioned the opening to the class of diploma students and Alex was ready for a new challenge. Now more than five years later, he is grateful for the diverse role he plays at Viranda.
Alex has a background in freelance photography, with a portfolio spanning weddings, real estate assignments and various events. His career first began in the Korean Army where he was a photographer for two years, documenting the lives of soldiers and army-related events.
Website and social media management is a big part of his role. Alex enjoys growing the brand profile of Viranda and its projects through smart graphic design and inspiring photography. The team respect his creativity and enthusiasm to work across several projects at any one time.
Outside of work, he likes to keep fit at the gym, shoot fashion, and play football.